Welcome to Villa Karingal, a brand new modern villa, that offers luxurious accommodation close to Senggigi, just 5 minutes from town and the beach. It's beautifully located in the prestigious residential area known as The Hill (Bukit Batu Layar) and it enjoys stunning sea views in a peaceful and natural environment.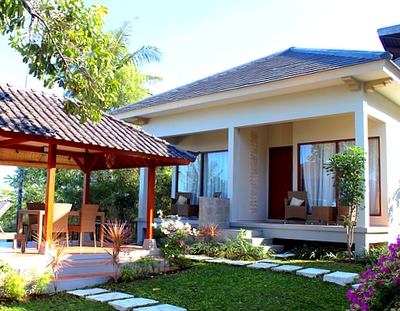 Rooms with Sea View
We have 2 luxurious modern bedrooms available with sea view:
One double with a queen size bed, and one with two wide (1.20 m) twin beds.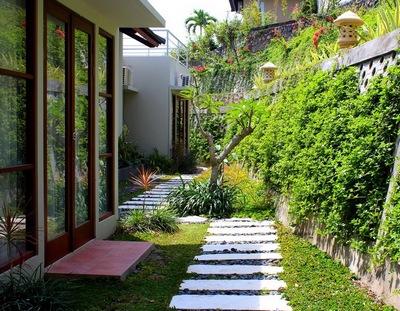 Garden View Rooms
We also have 2 luxurious modern bedrooms with queen size beds available inside the house.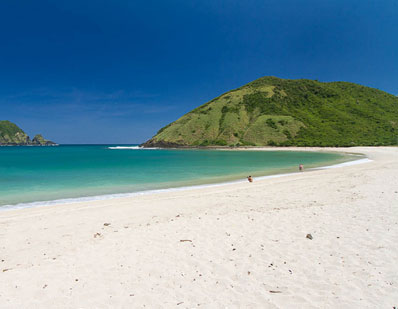 Mawun Beach
Many of our guests have enjoyed a relaxing time at Mawun Beach, on the south coast of the island. White sand, warm water, calm seas, still very few visitors, truly Paradise!
Additional Information
Friendly and knowledgeable staff are always on hand to offer advice on excursions around Lombok and daytrips, spa and massage services, or to help you call a taxi to get into town or the beach. Taxis are readily available and usually come within 10 minutes of being called.
Airport transfers can also be arranged. For longer-staying guests, we offer washing and ironing services at cost price. Our accommodation is restricted to children of 12 years and above. Room occupancy is maximum 2 people per bedroom. All rooms are non-smoking.